Senegal – Recent Discovery has Re-ignited Industry Attention on the Basin
Senegal has again become the focus of significant industry attention following a substantial offshore discovery made by the Cairn Energy led JV, which found P50 STOIIP of 950 mmbbls. In addition to this, Kosmos Energy are to sign a $400 million farm-in agreement for two offshore blocks and the national oil company, Petrosen, expect to award two further offshore oil licences by year-end.
Senegal is considered one of Africa's most politically and economically stable countries and hosts some of the best transportation, telecommunications and communication infrastructure in West Africa. It benefits from one of West Africa's most pro-business environments and attractive contract terms are offered by the government.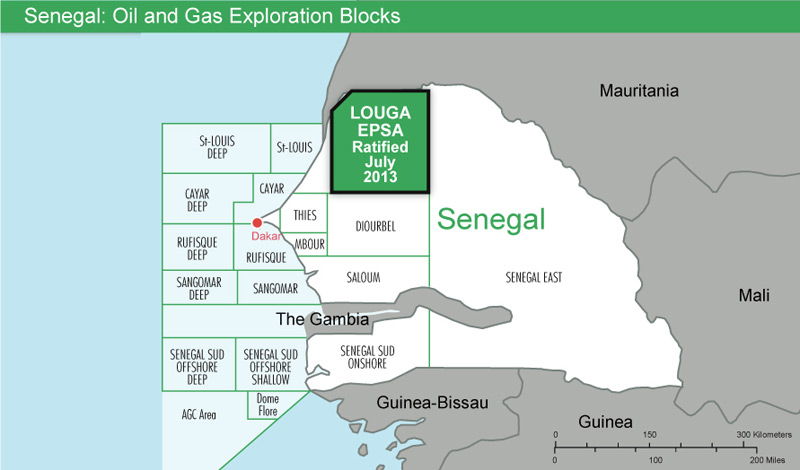 Operations Senegal
In March 2014, the Group completed the acquisition of Blackstairs, which held a 90% Working Interest in the Louga Asset pursuant to the Expired Louga EPSA, with the remaining 10% interest being held by Petrosen. During the first exploration period under the Expired Louga EPSA, T5 completed an evaluation of the hydrocarbon potential of the Louga Asset with positive indications of its oil and gas prospectivity. Following consultation with Petrosen, T5 applied to renew its interest in the Louga Asset pursuant to a new EPSA. In June 2017, T5 agreed the terms of the New Louga EPSA with the MEDER and Petrosen, which were substantially on the same commercial terms as the Expired Louga EPSA, with the exception of having no drilling commitment in the first exploration period.
Learn More