Key Features:

Onshore block of 27,000km2
Virtually unexplored acreage position but highly accessible terrain near Dakar/St. Louis
High potential Paleozoic play with multiple trapping scenarios
Ongoing renewal of EPSA
T5 proposed to be Operator with an initial 90% Working Interest, 100% Paying Interest (during the exploration phase)
Exploration term of 7 years, with an initial exploration period of 3 years
Work commitment: re-processing of existing 2D seismic profiles and acquisition, processing and interpretation of 1,100km of new 2D seismic profiles in first period, optional well commitment in second period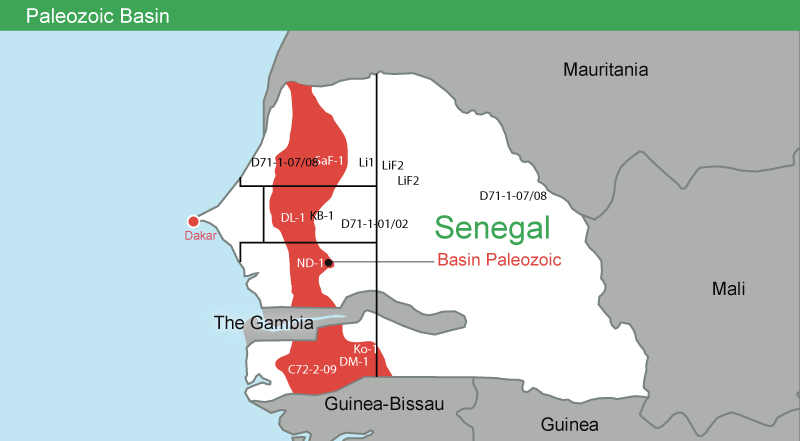 A major portion of the Louga Block is located on a Paleozoic basin. Petroleum exploration efforts in Senegal have historically been focused upon the exploration of the Mesocenozoic Basin. The existence of a Paleozoic Basin has presented significant hydrocarbon potential based on the results of various geological, geophysical and geochemical studies carried out during the different exploration phases.
View corporate strategy